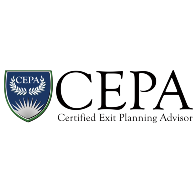 Monica McCarthy and Chrissy Sullivan receive Certified Exit Planner Advisor (CEPA®) designation
by Laurie Barrett on Aug 28, 2023
To further our commitment to assisting our business owner clients navigate complex transitions, we are thrilled to announce that Monica and Chrissy have earned the Certified Exit Planning Advisor (CEPA®) designation.
With the CEPA® designation, financial professionals help business owners: understand the value of their business; determine how ready and attractive their company is; quantify business and personal wealth metrics that could be improved; and collaborate with other professionals to develop a strategy to help them realize those goals.  Building on our role as wealth managers, we help make sure business owners know what they'll need as well as what they'll realize from a liquidity transaction.
If you or someone you know is considering the ultimate realization of their years of work in and dedication to their business, please have them contact us.  We are excited to leverage our CEPA® expertise to make a positive impact in the realm of business transitions.